Royal Golf Club Mariánské Lázně
The golf course is located 100 meters from the Parkhotel Golf and it is the nearest one where you can play golf.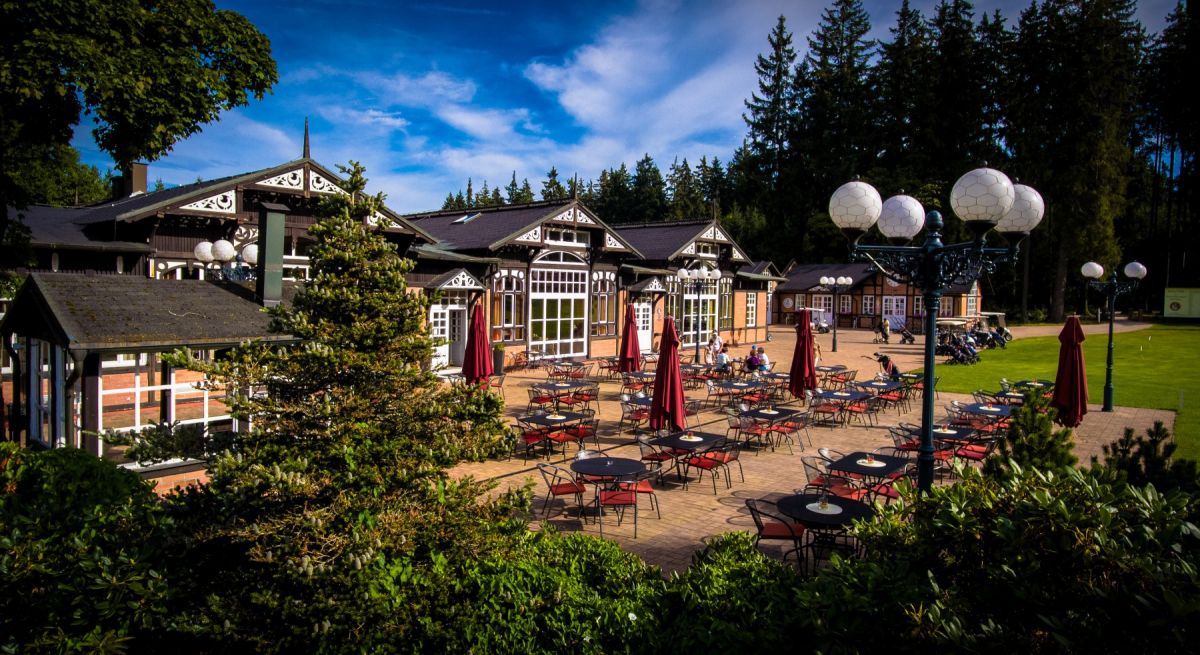 Informations about the golf course:
18 Holes / PAR 72
Distances: White: 6 135 m
Yellow: 5 935 m, Blue: 5 441 m, Red: 5 285 m
The original Marianske Lazne 9-hole golf course and clubhouse were opened in 1905. It was a great achievement of the towns representatives, who had responded to numerous requests of western spa guests. The course was built according to plans of Scottish Professional Robert Doig of Musselburg. From the very beginning the course and the club became exceptionally popular particularly between the English and American guests. HM Edward VII, the King of The United Kindom together with the British ambassador in Vienna became two of the first club members. Edward VII is known to have financially supported the club from the beginning.
The Marianske Lazne Golf Club course may serve as an example of Scottish and Irish golfing architecture from the end of the 19th century. The course lies on an upland plain 787 meters above sea level, built under the governance of Scottish professional Robert Doig of Musselburgh. It was opened in 1905. Therefore it is the oldest course in The Czech Republic.
The course forms a clearly bounded area. Only holes No.2 and 3 go out of the compact course boundaries. They were built in 1978 to replace the non-regular old ones. The greens are relatively small (but well protected by bunkers), especially when compared with newly built courses. Most of the course lies on a plain terrain. It seems to be easy at first sight. However, players find many hazards and places demanding an accurate and technical play.
It is surrounded by a pine forest so that even on very hot days, it is a fine place to be. The surrounding picturesque landscape is natural, not harmed by any construction or buildings. The air is full of oxygen and saturated with ozone, so that it is a real cure for your lungs.
With its "Indian summer" and beautifully coloured leaves, autumn will conjure up an idea of a golfer's paradise.
Season: April - October
Terrain: flat
Opening Hours:
May to August 8:00 a.m. – 7:30 p.m.
September 8:00 a.m. - 6:00 p.m., October 9:00 a.m. - 5:00 p.m.
Driving Range (no shooting distance limit) behind Hole No.12, accessible through a foot-path along Hole No.1, alternatively by car, prize for 30 balls 60 CZK , 1 club rental 50 CZK, basic refreshment available.