You are here:
Special offer
Take advantage of our offer and book discounted packages directly at the Parkhotel Golf for TOP prices. BOOK DIRECTLY: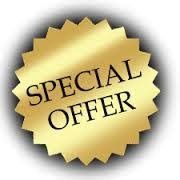 Discounted packages, including rehabilitation and spa treatment, recreational stays.
For example, can be used for companies offering various benefits and the possibility of drawing on the organization's contribution funds for employees vacations.
Of course, we issue proper tax invoices for employers for these stays.
We will also be happy to prepare and send you a GIFT VOUCHER for your loved ones, family or friends.