Golf Resort Karlovy Vary
The golf resort is 47 km from the Parkhotel Golf Mariánské Lázně.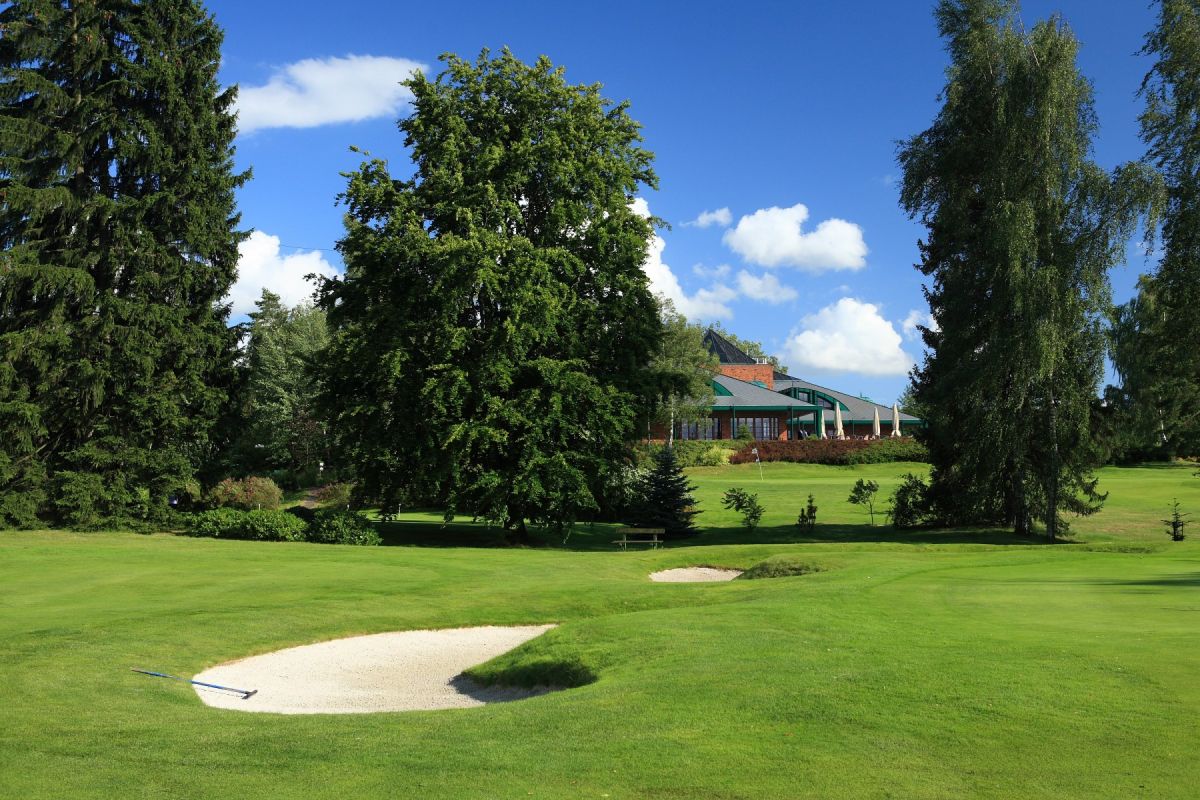 Original golf club with its 9holes was established in 1904. Current 18holes championship course was built in 1933 by architect Noskowski . This golf course is one of the oldest and most beautiful in Central Europe, located in the magnificent setting of the "Krusne hory" mountain range, only 120 km from the capital of The Czech Republic – Prague and 5 km from the center of Karlovy Vary.
Along with a golf game we offer superior services including a golf shop, a driving range, golf lessons with professional teachers, complete golf equipment and electric carts. Antiskid roads was built through the whole golf course. For safety of players were located six summerhouses with conductors on the course.
The clubhouse is situated in the center of the resort. The clubhouse was built after the plan of the architectural studio CUBIS and was declared as the "Construction of the Year" in 1999. Here, you may find a restaurant, a bar, a VIP salon and a relaxation club. An unique apartement "HOLE IN ONE" was built on the first floor. There is a beautiful view on the 18th hole from the club terrace. Gastronomical service is provided by Grandhotel Pupp Karlovy Vary Inc., which also offers accommodation in a five-star hotel with a 300-year history.
Indoor Golf Resort is situated on the golf course, 100 m from the main clubhouse. Here you can find Full Swing simulators, putting green area of 70 m2, driving and a bar.
A curiosity of our golf course is the presence of the endangered species Pouched Marmot. The local "Marmot golf colony" is the most westerly grouping of the species in Europe.
Course information:
• 18 holes
• PAR 72
• Length: 6,198 m
• Season: March - October
• Terrain: rugged
• Opening hours: 8.00 - 20.00